ACT Indoor Nationals
Author: Mark Wallin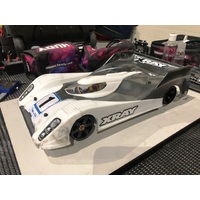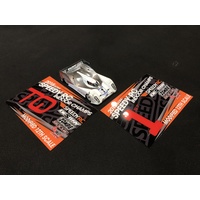 The 2018 RCRA Australian Indoor National Championships held at the ACTMCRC's
indoor track in Canberra over the weekend of October 6 and 7. The track was a
technical layout with a high grip & carpet surface. A strong field was present for
all classes with some of Australia's best drivers in attendance such as Alex Ilievski,
Scotty Callaghan, Ed Clark, Paul Simms and Jeffrey Mackie.
I won the first round of qualifying of 1/12 th Modified with my XRAY X12. Ed Clark
won the second round of qualifying with a great drive, posting a 37 lap run, two laps
faster than my best at that point! I made some minor adjustments and improved my
time by a lap to take a win in round three. Ed struck trouble in Round 4 again
allowing me to take another round win. In round five I was out after a few laps with
damage, giving Ed his second round win. At the end of the day I held Top Qualifier
but I felt Ed had a real shot at securing pole position for the finals if he has a fast run
in round six, scheduled for Sunday morning.
On Sunday morning Ed came out strong, posting a 36 lap run. After having a full
night's sleep I felt good but was surprised when I managed a 37 lap run and secured
TQ for the finals.

At the start of leg one I was very nervous, making several mistakes and dropping to
third place while Ed took the lead and Scotty Callaghan took second. With my
nervousness out of the way, I settled into a groove and was able to post some good
laps. It seemed to me I was closing on Scotty, and at least matching pace with Ed.
It was time for fate to smile on me, Ed collided with a barrier and was forced out with
damage. Now I was in second and closing on Scotty. A few laps later Scotty's car
began to fail. It was a race to see if Scotty could hold me off long enough for the race
to end. With a few laps to go, Scotty was forced to retire allowing me to win the first
leg of the finals.

The start of leg two was similar as I dropped to fourth place for a few laps. This time
though I was much closer to the lead pack. After a few laps of battling for position I
passed Paul Simms for third place and I set about catching the leaders. Ed and
Scotty were racing hard for the lead with Scotty eventually taking the lead as Ed
again was forced to retire with a damaged car. Scotty and I then had a fantastic run
for the rest of the race. I passed Scotty in the final minutes of the race and was able
to hold the position and take the race win and title.

It was a great meeting with some exciting racing in the finals across all the classes.
It was very satisfying to pull together all the experience I have gained over the past
few years racing 1/12th Modified and secure a victory of this type at my home track.
My XRAY X12 performed faultlessly. It was reliable, and fast and consistent for the
entire weekend.
Thankyou to Team Xray Australia for their support.
ISTC 21.5
1 st Tony Smith ARC
2 nd Phillip Merrick XRAY
3 rd Daniel Hamers XRAY
4 th Gerard Elias Awsomeatix
ISTC 13.5 A
1 st Jeffrey MacKie XRAY
2 nd Alex Ilievski Infinity
3 rd Christian Atal Awsomeatix
4 th Aden Young XRAY
5 th Brian Malaquin Capricorn
6 th Scotty Elliott
7 th Brian Stewart XRAY
8 th Dan Maher XRAY
9 th Hugh Benbow XRAY
10 th Ed Clark XRAY
1/12th Scale Stock A
1 st Alex Ilievski Roche
2 nd Ricky Vocale Roche
3 rd Scott Callaghan CRC
4 th Christian Searl CRC
5th Paul Sims CRC
6th Pete Wong Roche
7th Gerard Elias CRC
8th Carter Sims CRC
9th Dan Maher XRAY
10th Warren Buttriss CRC
1/12th Scale Modified A
1 st Mark Wallin XRAY
2 nd Scott Callaghan CRC
3 rd Paul Sims CRC
4 th Matthew O'Loughlin CRC
5 th Ed Clark XRAY
6 th Gerard Elias CRC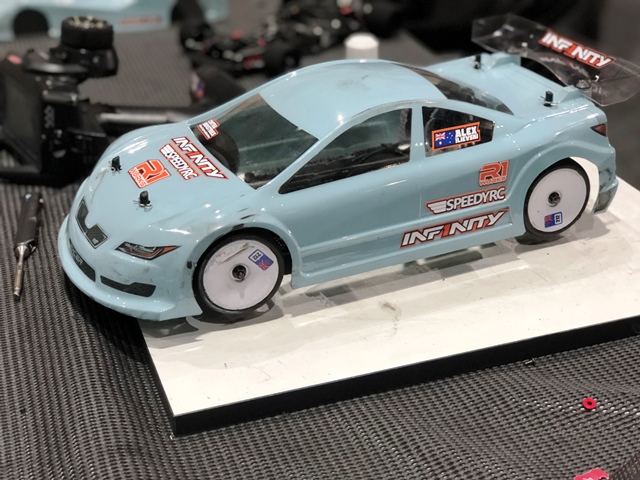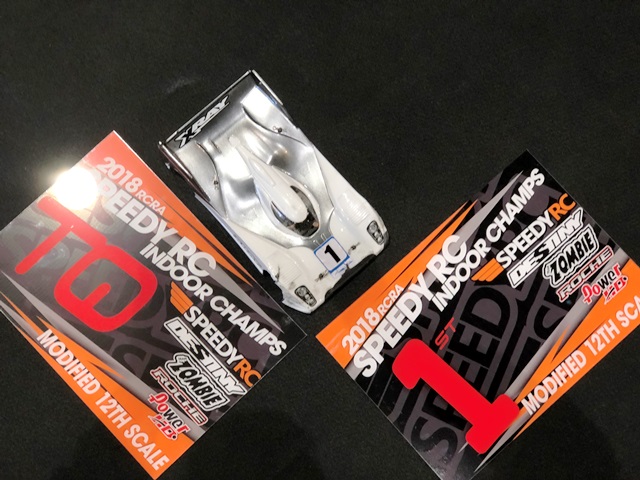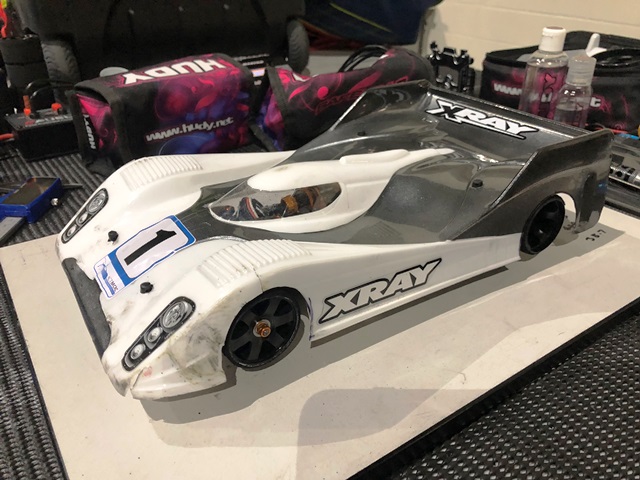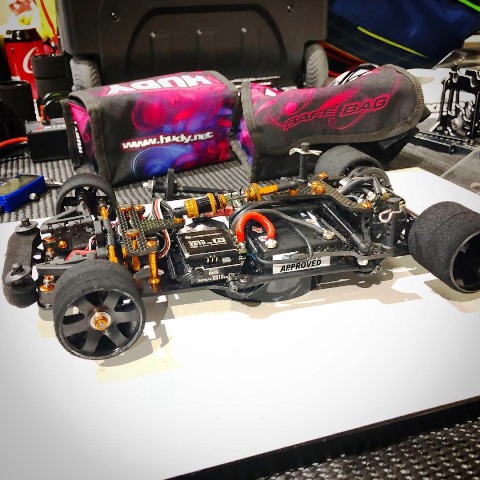 ---
Leave a comment